Curtis James Jackson III, popularly known as 50 Cent on-stage, has announced that he is targeting the feeding of one billion children in Africa by the end of 2016 as part of his "Individual Social Responsibility" project. He hopes to give back to the deprived children in the society.
50 Cent, who himself had a poor beginning, is now said to have a nett-worth of $260 million. He also possesses a business empire in major cities all over North America.
The hip hop rapper started his philanthropic activities in 2011. But before 2011, he had already donated large amounts to various charities and was always planning for the mega project he had just announced.
He started the African project by helping to launch Street King (SK) energy drink, in collaboration with Pure Growth Partners. Every time a bottle of Street King is purchased, a portion of the money goes towards feeding a child who would otherwise not have access to sufficient food in Africa.
The SK Energy Shot, as it is now known, was ranked the number one Energy Drink by Product of the Year in both 2013 and 2014. The company is by all accounts a success and has reportedly provided millions of meals to needy children in Africa at this crucial moment, when most African nations are experiencing severe economic crisis. The 'Feeding One Billion Children in Africa' project is said to be on course. Many companies are scrambling to help him realize this noble dream.
This project has made him a trailblazer within the hip hop community when it comes to philanthropic work. He was quoted as saying that his son inspires him to be a better person. And he is ready to continue touching many deprived lives across the world.
50 Cent was brought up the hard way before becoming rich. His mother was 15 when she gave birth to him. She died when he was 8 years old, and he went to live with his grandparents. He began boxing and later had to do drugs out of necessity.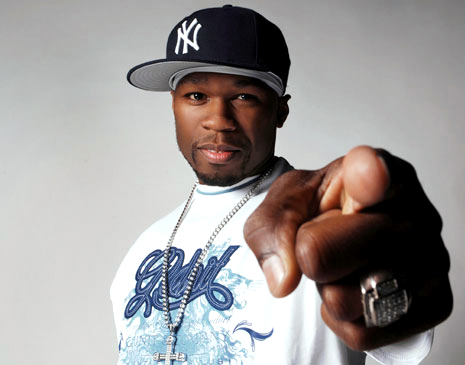 Even after all this childhood suffering, even when he had reached stardom, he still had to deal with several problems. In 2000, he was shot nine times at close-range while getting in to his car in front of his grandmother's house. He miraculously survived, and spent the next five months getting back on his feet. After that unfortunate incident, he signed a publishing deal with Columbia while he was recovering, and intended to hit the ground running once he was able to move around again. However, his track, "Ghetto Qu'ran", ruffled all the wrong feathers. Columbia dropped him and no one would record with him. He set out for Canada and recorded thirty tracks there.
It was not until when he met Eminem and Dr. Dre that things started changing for him. Some say he had planned his life from the beginning, even while living in Canada. From G-Unit Clothing Company, two production companies, licensed boxing promoter, oversees G-Unit Books and a Time Warner imprint.
One thing that we can say about these successes he has attained is the fact that he has a spirit of giving back as well. Giving to those in need opens up new opportunities for the donor. We hope that many of the celebrities around the world will emulate 50 cent and others who are engaged in this venture, of trying to make the world a better place for us all.
You want to support Anonymous Independent & Investigative News? Simply, follow us on Twitter: Follow @AnonymousNewsHQ